Europe Wishlist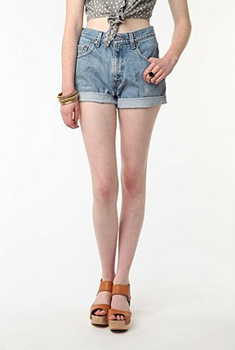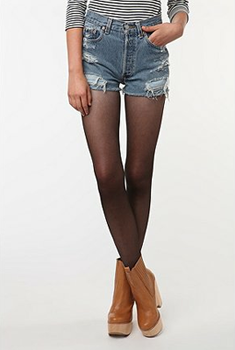 In July, I'll be fulfilling my biggest dream since I was 15, which is going to Paris! Travelling all the way from Australia, I'll of course be doing a full on tour around Europe, starting off in London for three days, then going on the 33 day European Explorer Contiki tour and ending it all off with four nights in my favourite city, Paris.
Naturally, one of the things I'm most excited about is the shopping. Thanks to UK beauty bloggers and YouTubers, there are so many shops I want to check out including Boots, Superdrug, Topshop, H&M, Primark, Zara, Monki and Urban Outfitters. In France, I want to visit the pharmacies, Sephora and all the fashion boutiques such as Chanel, Christian Dior and Yves Saint Laurent even though I won't be able to afford anything. You can't stop a girl from dreaming though!
I've compiled a wishlist of things I'm hoping to buy while I'm in Europe, though knowing me, I'll probably end up buying more. I'll be taking a whole extra suitcase with me and coming back with $0 to my name, that's for sure.
Bioderma Créaline H20 Solution: if you haven't heard of this product, then you're obviously living under a rock! This is one of those beauty blogger cult favourites, which I first heard about from Sam from Pixiwoo, and I'm so eager to try this. I would buy this off of eBay, but I'd rather wait to buy it in Paris, which will make the purchase more special and less expensive.
Caudalie Beauty Elixir: this is another product I really want to try out because of all the hype around it. Apparently it smells amazing and I'm all for amazing smelling things! It's meant to be really great for refreshing make up, which I think is essential when you're travelling.
Real Techniques Core Collection brush set: while I'm really happy with my MAC make up brushes, the 'makeupaholic' in me really wants to try out these brushes, especially the buffing brush, which I keep hearing rave reviews on for foundation application. Created by Sam from Pixiwoo, I'd love to support her as she and Nic are basically goddesses in the make up industry.
YSL Arty Ring: I really want to have that big splurge item from my Europe trip and I think it may be an Arty Ring. Fancy and luxurious, but not ridiculously out of my budget! Everyone has the gold turquoise or coral stone one, but I've never been a fan of gold jewellery. I'm hoping to get either the silver green stone one or the blue gunmetal ring.
Topshop nail polishes in Dust Storm, Green Room and Starlight: basically, I am always wanting nail polish and my addiction is majorly out of control. I first bought Topshop nail polishes in Tokyo and I was really impressed with their application. They didn't chip too easily either.
Nails Inc. nail polish in Franklin's Row: I first heard about this nail polish from Fleur De Force and I instantly fell in love with this colour. I love duochrome nail polishes as I think they look so dreamy and space-like.
Urban Renewal Cutoff and Cuffed Levi's Denim shorts: I'm still after the perfect pair of vintage Levi's and I really want both cutoff and cuffed. I'm really hoping these will be in the London store when I visit!