Clothing Haul: Market HQ, Urban Outfitters and Nasty Gal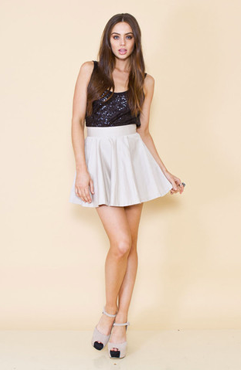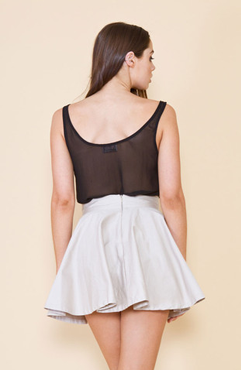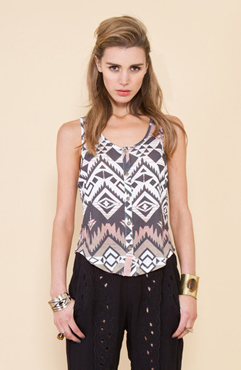 1. Ever After Singlet by NOOKIE 2. Sweet Savannah Tank by Mink Pink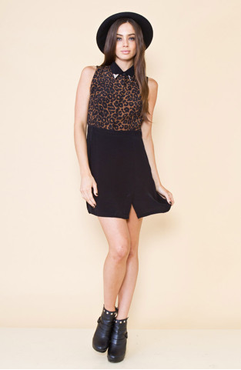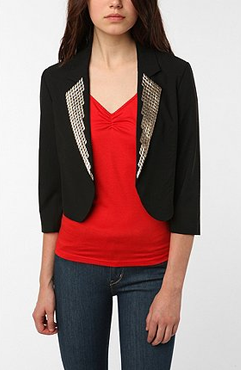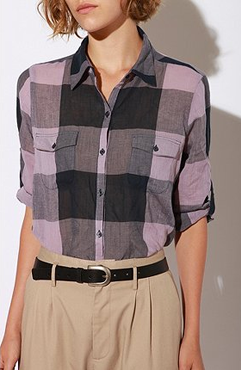 3. Lola Shirt Dress by Motel from Market HQ 4. Sparkle & Fade Studded Blazer 5. BDG Leather Mid Belt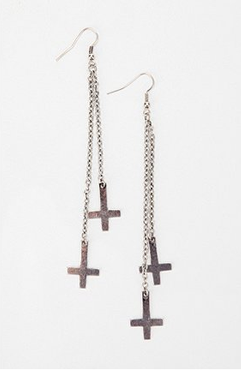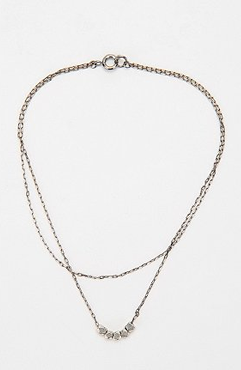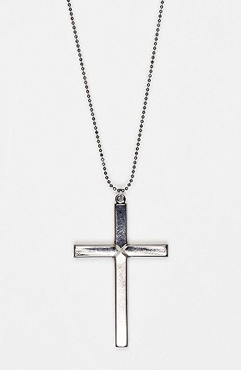 6. Falling Crosses Earring 7. Vanessa Mooney Jenny Anklet 8. Spiritual Necklace from Urban Outfitters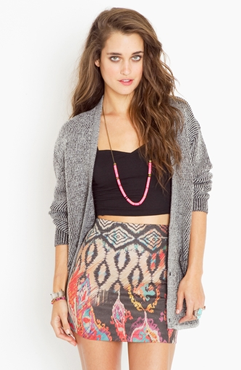 Painted Desert Skirt from Nasty Gal
I've acquired a lot of new stuff in the past two months or so, but I haven't blogged about them yet because 1) I'm lazy and 2) I've been blogging about other things. In the next week or so, expect a few haul posts from me! Speaking for myself, I know I definitely love a good haul.
I recently did some online shopping and made some purchases from Market HQ, Urban Outfitters and Nasty Gal, which along with Topshop, are my favourite stores to shop online. From Market HQ (yay for Aussie stores!), I bought the most gorgeous sparkly sequin singlet, which is sheer at the back. Perfect for a night out! I actually own the Mink Pink skirt the model is wearing with it too, however, the outfit looks million times better on her. Plus, I had to order a size S because they sold out of the XS and you wouldn't think a small could be baggy, but it is. It's still completely wearable though and I love it too much to return it, anyway. I've been really into Aztec prints lately, so I also got this Aztec print inspired tank by Mink Pink, which I wore on the weekend to Big Day Out and loved! Both of these tops look really great with a black lace bra underneath. You can see the bra from the back of the Ever After singlet since it's sheer, and with the Mink Pink tank, you can see your bra through the low-cut arm holes. Lastly from Market HQ, I ordered my first piece of clothing with leopard print on it! I've never been a huge fan of the print as it can look really tacky a lot of the time, but I loved it on this dress. Unfortunately, it didn't come with those pretty gold collar tips though. I plan on wearing this dress when I see Florence + The Machine, even though that's not until May.
I had also ordered this cute Jemima Dress by Mink Pink, but I thought the fitting was a little funny on me, so I returned it. I really want the Ra Ra Denim Dress by The Cassette Society, but they've sold out of my size and I don't think it's coming back! Boo.
I've had my eye on this Sparkle & Fade (one of my favourite UO brands) blazer for a while now because I really love the whole stud trend at the moment. I couldn't justify spending $40 on shipping just for one item though and as I added more things to my wishlist, it also came down in price! I then just ordered some accessories, such as a black belt because I actually don't own one, and some jewellery. Crosses are another trend I'm into and I just thought this anklet was really pretty, so it got added to the cart too.
Lastly, from Nasty Gal, I ordered this skirt because I just adore the print. I waited over a month for the size S to come in stock again and when it did, the website said it was the last one, so I quickly snatched this up!
In other news, MY NEW CAMERA ARRIVED TODAY! It's actually going to take a bit more getting used to than I expected, I think, but nevertheless, I am in love. Like I said, expect some haul posts this week!