Urban Outfitters, Sosie and Nasty Gal Clothing Haul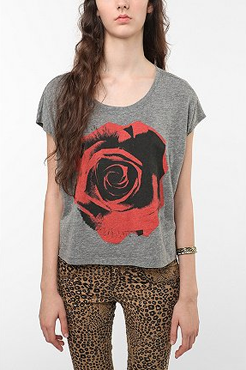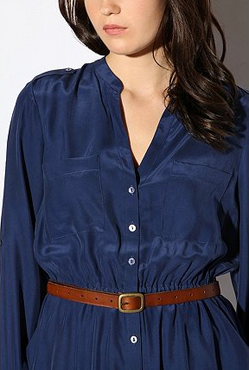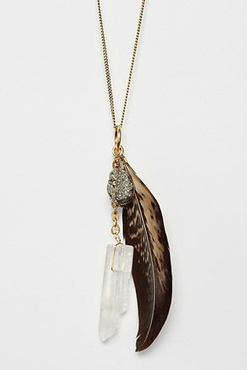 1. BIRD Rose Pic Crop Tee 2. BDG Classic Skinny Leather Belt 3. Feather and Crystal Pendant Necklace from Urban Outfitters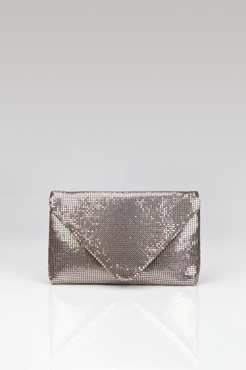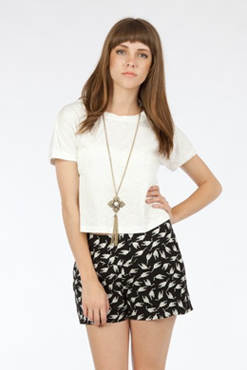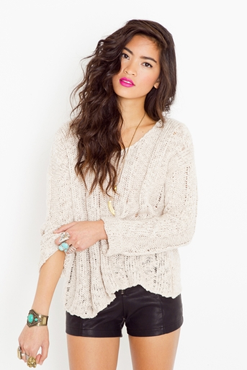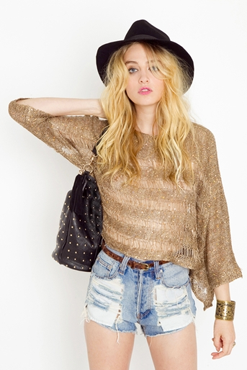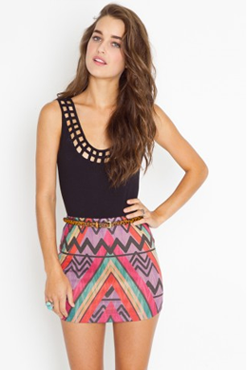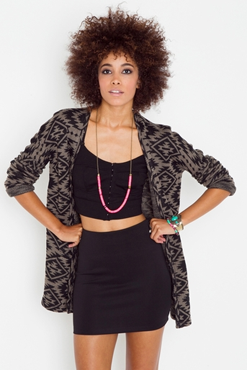 7. Shredded Sequin Knit 8. Rainbow Tribe Skirt 9. Scuba Skirt from Nasty Gal
Here are some online clothing purchases I made about two months ago, which makes this haul way past its due date, but better late than never, right? I have an on-going love affair with Urban Outfitters and there is always something I want from that website. I have a habit of buying dressy clothes over casual items, so I bought this printed rose tee, which looks great thrown on with jeans. I bought this waist belt to wear with with dresses to add a little something more, but it fits perfectly around the hips too, which makes it more versatile and I'm really happy about that. And who can say no to feathers and crystals? I instantly added this necklace to my cart from the moment I saw it!
I discovered Sosie through an advertisement on one of the many blogs I read and while I think it can be quite hit or miss, the hit items are definitely not something you want to pass on. I bought the Dazzle Envelope Clutch because I am attracted to shiny things and it's the perfect accessory for any night out. I finally got my hands on the adorable Cat's Game Shorts I had been wanting for ages and I'm so happy with them! I've already worn them out and they look great paired with a slouchy white tee and sheer stockings if it's chilly outside. To see a better picture of them, click here.
Nasty Gal has become one of my new favourite online clothing stores, right up there with Urban Outfitters and Topshop. Their items really suit my style and just browsing through the website gives me so much inspiration for outfit ideas. I bought a couple of knits, which I know is totally the wrong season to be buying them in, but hey, at least I am prepared! The Saturday Stripe Knit would suit lazy days, while the Shredded Sequin Knit would be suited for a dressy casual outfit. I'm really into Aztec/tribal prints at the moment and I had to have this skirt the moment I saw it. I had to wait the longest time for the size small to come back in stock, but it was worth it. It's not as vibrant in real life as the picture depicts it to be, but I still love it. Lastly, a high-waisted black skirt is a staple in any girl's wardrobe and I really needed a new one. This Scuba Skirt hugs tight in all the right places and I'm happy that I think I've finally found the perfect one.
Tomorrow I have the day off work and I plan on having a productive day of listing items on eBay, taking photos for new blog posts, washing my make up brushes (I've been putting this off for so long, but it's such a horrible chore!) and doing some bedroom decorating. As for tonight, I'm spending the night in bed with Misfits and Parks and Recreation. Love these shows!