Revamping My Wardrobe for Summer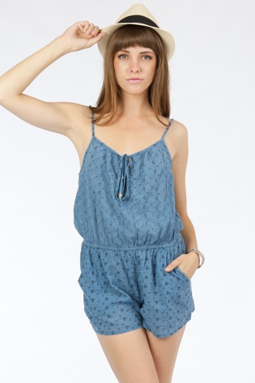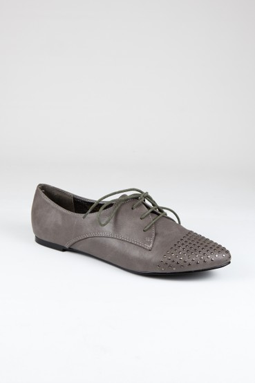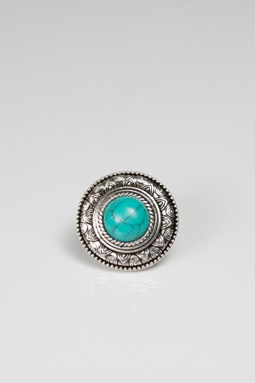 1. Keyhole Eyelet Romper 2. Studded Oxfords 3. Mayan Turquoise Ring from Sosie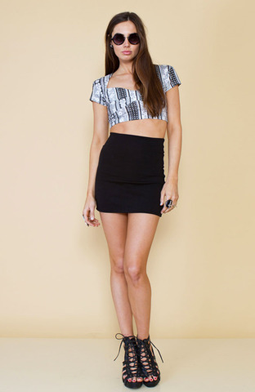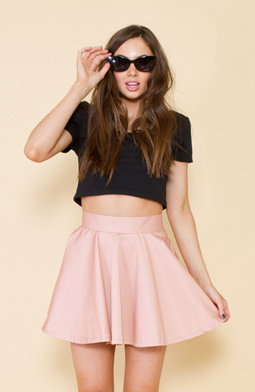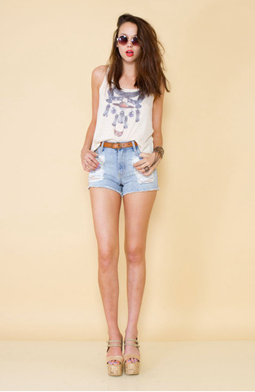 4. Ponte Mini Skirt by Mink Pink Basics 5. Members Lounge Skater Skirt by Mink Pink 6. Oracle Owl Tank by Somedays Lovin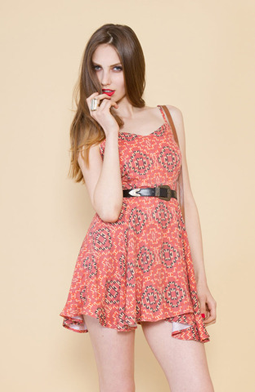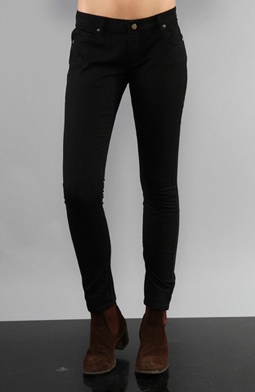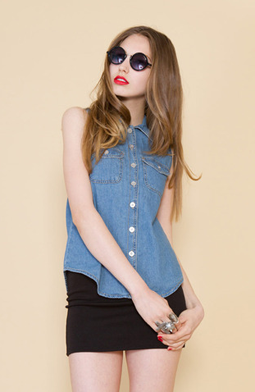 7. Aztec Swing Dress by I Like Wolves 8. Crown Street Skinny Jeans by Mink Pink 9. Middle Of Nowhere Shirt by Evil Twin from Market HQ
Don't you hate it when you have a wardrobe stuffed full of clothes, yet you still can't find anything to wear? I've been feeling so uninspired with my clothes lately - I feel like I want to get rid of everything I own and have a completely new wardrobe! I'm in the process of purging my wardrobe in order to make room for some new summer pieces I've had my eye on. I'm the kind of person who gets attached to my clothes and I think, 'Oh, I still like this, I may wear it one day', but then I never do. I must stop doing that!
I have fallen completely in love with the online shops, Sosie and Market HQ, which I discovered through banner advertisements on some of my favourite blogs. I don't own a summer romper and I thought this blue one was so lovely. I love the cute eyelet pattern. I think it's a waste only buying one item for an overseas online store, so I added these oxfords and ring to my cart too. Oxfords are the kind of shoe you can wear all year 'round and well, who doesn't love turquoise jewellery?
I have added Market HQ right up there with Topshop and Urban Outfitters as one of my favourite online clothing stores. They stock so much Mink Pink, which is one of my favourite brands and even better, it's an Australian site, so for once I'm not paying ridiculous prices on shipping! A black high-waisted skirt is an essential for any girl's wardrobe - it goes with everything and is so easy to wear. The one I currently own isn't a nice fit on me, so I'm hoping this Mink Pink one will be. Another essential is a pair of black skinny jeans. Not the most practical thing to wear in an Australian summer, but I need a new pair and jeans are the kind of thing to last years and years. It was love at first sight when I saw that skater skirt on the website. The blush colour makes it ultra girly and SO CUTE. I'd dress it up with edgy jewellery to tone down the girliness though. I've wanted a skater skirt for a while now and I think I've found the perfect one! A lot of the tops and basic dresses I own are all one block colour and really boring, so I want to get into more printed tops and patterned dresses. The Oracle Owl Tank was designed by one of my favourite fashion bloggers, Oracle Fox. I'm really fussy with prints, so if you know where I can find some other nice ones, please let me know! I know just the perfect jewellery and shoes of mine that I would wear with that Aztec dress, I just hopes it looks as good as I imagine it to be!
I'm feeling so excited about summer fashion! Summer has always been my favourite season, yet I never look forward to changing up my wardrobe because I love winter fashion more. I always feel like I look boring in summer because you can't really wear much, though I'm feeling differently this year. My only problem now? The money to buy it all...
Have you found any gorgeous pieces you want to wear this summer? If you're in the Northern Hemisphere, what winter fashion trends are you loving?