So Many Things, So Little Money...
Oh my God, you guys. I need to stop spending so much time on the Internet. Like, pick up a book or something because the more time I spend on here, the more time I'm online window shopping, which leads me to put wishlists together AND THEN leads me to spending money! It's not good. I am well aware that I have a problem. Here's what I'm currently dreaming of:
Estée Lauder Advanced Night Repair Serum and NuBo Diamond Peel and Reveal: after watching Pixi2woo's latest skincare routine, I've decided that I need these two items in my life. I have quite acne prone skin, so I've actually needed to invest in a good serum and exfoliator for quite some time. I was absolutely blown away by the reviews for the serum on Makeup Alley.
Bumble and Bumble Shine On (And On…) Finishing Spray: I'm a huge fan of Bumble & Bumble haircare and I need a nice spray to make my thick and coarse hair look shiny. My hair's been unusually dry these past few days and definitely needs some shine. Hopefully a visit to the hairdressers on Friday will give it some TLC too.
MAC lipsticks in Viva Glam I, Ravishing and Hug Me: my favourite lipstick colours to wear are either dark red colours, corals or nudes and I think these three colours all fit that category perfectly. I've already swatched these at my local MAC counter and I'm in love. I just haven't got the courage to part with my money yet!
MAC eyeshadow quad in Lady Grey: this eyeshadow quad is from the new MAC Me Over collection, which was released online two days ago. While I prefer the permanent line over MAC's never-ending collections, I instantly fell in love with this quad. They feature such beautiful soft colours, which is perfect for the upcoming spring. I can't wait to get my hands on this! If you can't wait either, check out Temptalia's review and swatches here.
Topshop jewellery and dress: I need to live in the UK so I have access to Topshop all the time! I absolutely love this store. Feathers are a huge trend at the moment and I instantly fell in love with this Feather Bracelet by Pamela Love. It's on sale too, so if I buy it, I won't feel too guilty! I love my rings big and bold, so I really want to get my hands (or fingers?) on this gorgeous Swirl Engraved Ring. Lastly, I need this Adelina Dress by Motel in my life. I've been looking for the perfect dress with mesh and I think I've found it! I think this top and this skirt are also adorable, but alas, they don't have my size. I'm no money machine though, so it's actually probably for the best.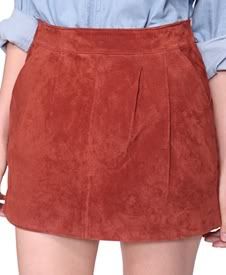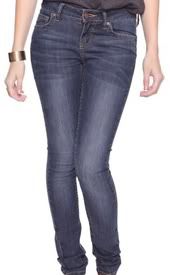 Forever 21 Suede Woven Skirt in Rust and Whiskered Skinny Jeans in Dark Denim and Denim Black
With Forever 21's international shipping being ridiculously expensive, two of my friends and I decided to buy some items together and then split the shipping cost. It had been a long time since I had visited the site as I had told myself not to because I didn't want to pay for shipping. Usually I find so many amazing things on the site, but I'm glad I didn't this time around. I bought these three items and I can't wait for them to arrive. I've needed new jeans for a while and I just adore the colour of the skirt.
Well, that's it for today. Tomorrow I'll show you what I want from Urban Outfitters! Oh, dear. I need payday. My Liz Earle Hot Cloth Polish Cleanser and toner just ran out, so I'm making an order of that right now because skincare is first priority.
What's on your wishlist?